The Linear line of professional garage door operators offers performance and innovation with products that maximize ease, convenience and security for residential customers. Starting with the development of groundbreaking radio frequency remote controls, our broad line of operators has expanded to include the latest technologies. Dealers have sought out our DC-powered garage door openers and battery backup even before it was required for compliance with California SB-969.
Helping dealers better manage inventory and costs, our interchangeable heads and rails allow you to mix and match Linear GDOs to match individual customer needs. Trust the Linear brand for straight-forward, well-designed products, fair and simple pricing and outstanding support.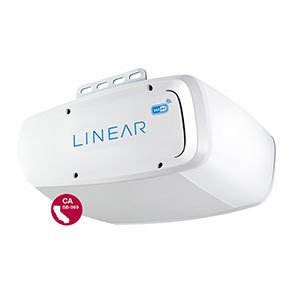 Smart Garage Door Operator – LDCO841
Simplicity, Security, and Style – and Smart.
Our new smart garage door operator is not only visually appealing with its new modern, sleek design but is backed by the brain power of our advanced smart GDO technology.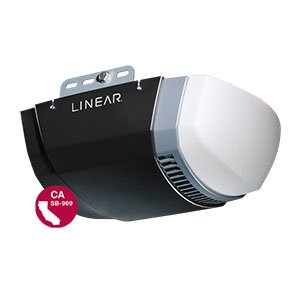 Single-Light Garage Door Operator w/ DC Motor, MegaCode & Optional Battery Backup – 800N
LDCO801
The Linear LDCO801 is an energy-efficient, DC-powered Garage Door Operator with ultra-smooth, quiet performance, thanks to its variable speed motor. It features a 100-watt courtesy light (bulb not included). Optional Battery Backup (BBU) is available for added peace of mind. Its self-diagnostic system continually checks for proper operation. The MegaCode® radio system with over a million unique codes and configurable access levels for up to 10 users ensure added security and versatility.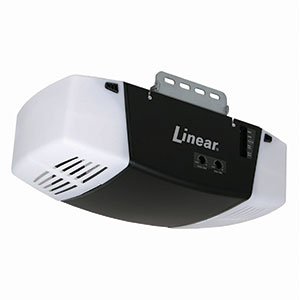 Garage Door Opener
LCO75
The Model LCO75 3/4 HP Deluxe Dual Lamp Garage Door Operator is Linear's most powerful door operator yet. It can be used in light-duty commercial installations or in residential applications with heavy carriage house style garage doors. The LCO75 has a maximum duty cycle rating of 13 operations per hour; 50 operations per day, far more than other operator designs. The LCO75 can be used with Linear's belt-drive or chain-drive rail systems in 7-foot, 8-foot, and 10-foot lengths (10-foot rails available in chain-drive only).

The most advanced openers available Strong, quiet, versatile. Choose from the best in smart home and security features. To simplify your life, stay connected to home and protect what matters most.